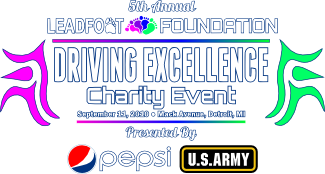 Essay Contest



Edward Wilson
12th Grade
Southeastern High School of Technology
Detroit, MI




What I Will Do To Improve My Community





What can I do to improve my community? A simple yet perplexing question, in a community of violence and crime the idea of a perfect community seems as only a distant dream. Improving the community is a task that seems so far fetched; many of us give up hope. It seems more rational to just give up and allow the community to further decay.

To improve our community we must believe that we can make a change. If we have self motivation a change can be made. Our actions impact the lives of those around us so we should always strive to be our best. One way that I can help to improve me community is by setting a positive example for my peers to follow. Encouraging others to be outstanding citizens is one thing I can do to improve the community.

One of the most persisting problems in our community is violence. If we can learn to put an end to all of the senseless violence and learn to work together as a community we would make a big change. Gang violence is slowly destroying the community and making it seem as some sort of a battle zone. If we as a community could stop being so small minded by representing various gangs and take pride in our community it would be a better place. I can improve this aspect of the community be simply not partaking in such acts of violence.

To improve our community we must first realize how beautiful it is. We should be proud of our community for its rich culture and diversity. Our community is one of a kind and should be treated as such. We overlook how beautiful our community is and that is our downfall. If we show our love and pride for our community by keeping it clean we can definitely improve it.

Finally, I plan to improve my community by taking a stand to give back and mentor people younger than myself. My community will improve only through collaborated efforts from all of its inhabitants. One person can make a difference as I intend to. We as a community can make a change!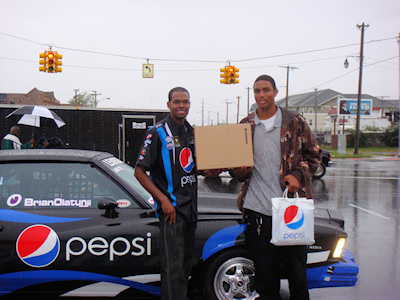 Edward Wilson recieving his grand prize lap top computer from Brian Olatunji.